The rise of the machines is upon us.  Could robots soon run our lives? Many seem to think so and it's hard to disagree with them when you consider how fast our world is turning digital. US mathematician Claude Shannon,  wrote, "I visualize a time when we will be to robots what dogs are to humans, and I'm rooting for the machines." And Physicist Stephen Hawking also commented that "Unless mankind redesigns itself by changing our DNA through altering our genetic makeup, computer-generated robots will take over our world". I for one share these views, especially after witnessing how technology is taking over sophisticated jobs in fields such as medicine and banking in my third D.I.C.E conference.
So here it is, my much-anticipated final blog. The 'Get' trilogy of conferences has finished with 'Get Digital'. Dr. Johnny Walker, David Erixon, and Alistair Croll took to the stage to talk about how digital innovation is disrupting their respected industries and how the unintended consequences of innovation can reveal new markets. Throughout this conference, the extent to which our world is evolving into a digital one was evident.
A Digital Health Sector
Dr. Walker highlighted how health is entering this stage of digital revolution, through extra
ordinary advancements in technology. One of the major problems with the health care system is that it is doctor focussed, meaning humans are at the center of the industry. The main problem with that is well, humans make mistakes. And mistakes in this sector, result in a loss of lives. As well as that, our trust in doctors has eroded. A study by the Robert Wood Johnson foundation in 2014, found that only 34 percent of Americans have great confidence in the leaders of the medical profession. So, what does this lack of trust mean? Well potentially it means people desire a more trust worthy and efficient way of delivering medical care and that's what's beginning to occur.
A digital approach to delivering health services is taking the industry by storm. The system has become outdated across the world with Dr. Walker described as "chaos". As a result, firms have developed new and exciting technology to feed this demand for a better health system.
E-prescriptions are beginning to be introduced throughout the world, which is revolutionising the health industry by creating a safer and more convenient consumer journey. This electronic prescription process has recently been implemented in Portuguese law and has been extremely successful. According to Procedia Technology in their article 'PEM-A New Patient Centred Electronic Prescription Platform', "electronic prescription has proved to play an important role in patient safety, quality of care as well as cost control… (It also) implements additional safety and control in the medication circuit, as well as increases the potential to avoid fraud and to reduce costs." I personally don't think the question is if, but when this system will become mainstream around the world. Not only that but I believe the entire prescription process will soon be completely automated.
Other health advancements mentioned by Dr. Walker included wearable health monitors. Nowadays consumers want everything on demand and at their fingertips and that's what the health industry are giving them. There are products from the ovulation buddy, to tell you the best times to try conceiving, to earnings that measure blood pressure, as well as glucose sensing technology. These types of products are giving consumers more control over their health and is relieving patient dependence on doctors.
Dr. Johnny Walker is encouraging this drive towards a digital world and wants to give patients and families, even more control over their health with his idea Jinga Life. "The Jinga Life platform is a personal electronic health record of each member of the family, maintained and managed by the true curator of care within a family, the jinga!" The platform connects with all these new wearable technologies and sensors so customers can monitor not only their health but their family and friend's health as well. I feel this could be revolutionary, especially for elderly people living at home alone.
Dr. Walker was quick to inform us that technology isn't only taking over the day to day elements of health but also improving the accuracy and reliability of surgeries. Yet again removing human error from our health system. Technology such as CyberKnife is removing any doubt and concern from patients. "It treats cancerous and non-cancerous tumors and other targets, precisely and accurately delivering radiation anywhere in the body." So, it is evident robots and technology are taking over the health sector and it's only a matter of time before doctors are no longer needed.
Future of Money and Banking
The next speaker David Erixon talked about the future of money and banking. Finance and banking are being revolutionised by Fintech (Financial technology) companies and advancements in digital technology.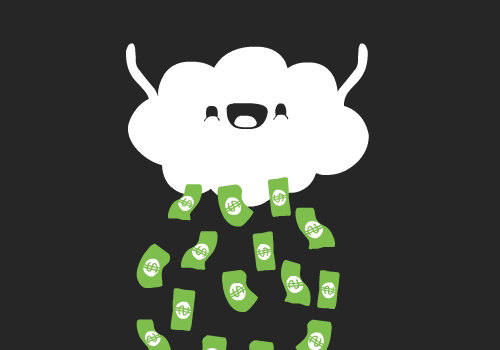 Perhaps the most interesting advancements in this sector is the move towards digital money. Erixon talked about how less than 2% of all transactions in Sweden last year were cash transactions. As well as that these cash transactions are predicted to fall below 0.5% by 2020. This demonstrates a shift away from physical money and our desire for more convinenet, frictionless methods of payments. 'frictionless' payments is where are system is currently at. These are typically fast methods of payment via a contactless card, smartphone or fingerprint recognition. These payment methods are creating the best user experiences. However, these frictionless payments still require preparation, like filling out forms and linking a card to an app and so on. Soon we will see the true meaning of frictionless payment. Concepts such as iBeacons are being developed to allow customers to pay for their goods automatically just from the physical departure from a store. Wearable FinTech and the integration of payment competence into products seems to be the future of payment. Check out the video bellow, it goes into detail about the iBeacons possibilities.
With this move towards digital transactions, we have seen the rise of digital currencies and cryptocurrencies. Now, cryptocurrencies is a highly complex topic and the advantages and disadvantages of currencies such as Bitcoin are highly debatable. But perhaps the most interesting aspect of Bitcoin is that it is finite, meaning governments and financial institution can't manipulate it. This is once again removing a human element away from the sector.
Over the past decade, FinTech companies have been revolutionising the traditional retail banking industry through innovation. Not only has this changed the way consumers conduct their financial affairs, but it has also forced retail banks to increase their speed of digital adoption.
Banking is moving online and it's only a matter of time before banks become fully digital and branchless. Banks have already announced they will no longer be opening new branches and will be focusing on digital banking. In January of this year, Bank of Africa announced it would close 12 of its 42 branches and move its services to a more digital platform.
Completely digital banks have already emerged. Fidor Bank in Europe is completely digital and aims to restore lost confidence in the banking industry.
Just established in 2009, they now have over 100,000 customers and aims to interact with their customers through social media platforms. Its progressions like these that show this digital shift is no longer the future but the present.
Erixon also highlighted how banks don't have a good track record of progression. Now FinTech companies are causing immense disruption that are forcing established players, from banks to payment firms, to reconsider their position and evolve. It's important we look at these companies to see how they are challenging the financial sector.
Currency Cloud is a British firm that provides cross-border money transfers for businesses. It establishes itself as a rival to banks that usually carry out this transaction, but says it is cheaper and faster than these traditional players. Founded in 2012, Currency Cloud now processes $15 billion a year.
Another company challenging traditional players is WorldRemit. What they are trying to do is take over the $600 billion remittances market. The company has developed an app that allows people around the world to send money to other bank accounts or so-called mobile wallets for a low price. Currently, this process can take several days and can cost a lot. This company challenges large players such as Western Union and have recently raised $45 million to fuel their expansion into this potentially huge market.
So, as you can see, technological companies are forcing traditional banks and financial institutions to adapt to this digital market or risk losing a lot of their customers or becoming obsolete. Despite the enormous challenges retail banks now face, they still have an inherent competitive advantage over Financial technology firms. They have large customer bases with vast amounts of customer and transaction data, as well as having years of know-how in areas of payment, compliance, security, and financing. With this wealth of experience, if retail banks adapt accordingly they can most certainly compete into the future of this digital era.
Discontinuities
Finally, Alistair Croll took to the stage and enlightened us with the idea that discontinuities reveal new markets and business models. I couldn't think of a better talk to effectively wrap up this conference. This new digital era is creating an abundance of discontinuities as we have already seen. But what is a discontinuity? Croll describes it as something that "changes our perception of ourselves and the way we see the world". One of the best examples of a modern discontinuity is the smartphone. It has become a prosthetic brain and many of us would find it difficult to imagine a world without them.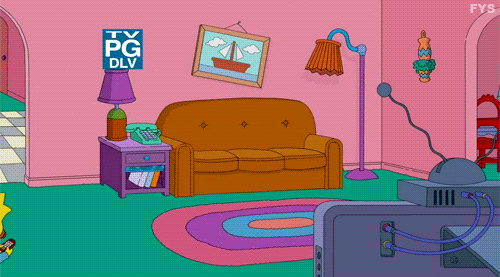 The smartphone has impacted so many unexpected sectors such as the banking industry above. Who would have thought the mobile phone industry would have such an impact on banking?
Furthermore, firms nowadays have to engage in even more environmental scanning than ever before. With such a rapidly changing world, firms need to know what is going to affect their businesses and respond accordingly. Failure to do so can be fatal. A great example of this is Netflix. The ways in which movies have been consumed has drastically changed in recent decades. The manufacturing of the first video recorders and then DVD players took movies into the comfort of your own home. DVD rental chains arose to meet this demand for home movies. One of the most famou
s of these was Blockbusters. However, the arrival of a discontinuity drastically changed the movie rental market. It was the internet. Blockbusters saw the change coming but avoided it because they knew it would hurt them. This ignorance to adapt resulted in Netflix's dominance. Netflix encouraged the change the internet brought by first delivering an online rental system by which they posted out movies, to then developing a system that allowed users to access the titles online. Netflix understood the importance of adapting and effectively highlight how discontinuities reveal new markets and how recognising these markets is the key to a successful start-up.
It's hard to ignore the extent to which technology is taking over our world. Sectors are being drastically changed by digital innovation and discontinuities. The Question is, will we eventually see a world where almost everything is digital? It's hard to imagine and is somewhat scary. However, most sectors will inevitably become completely digital. The rise of the robots is coming and it's imperative firms recognise this or they could be left behind.